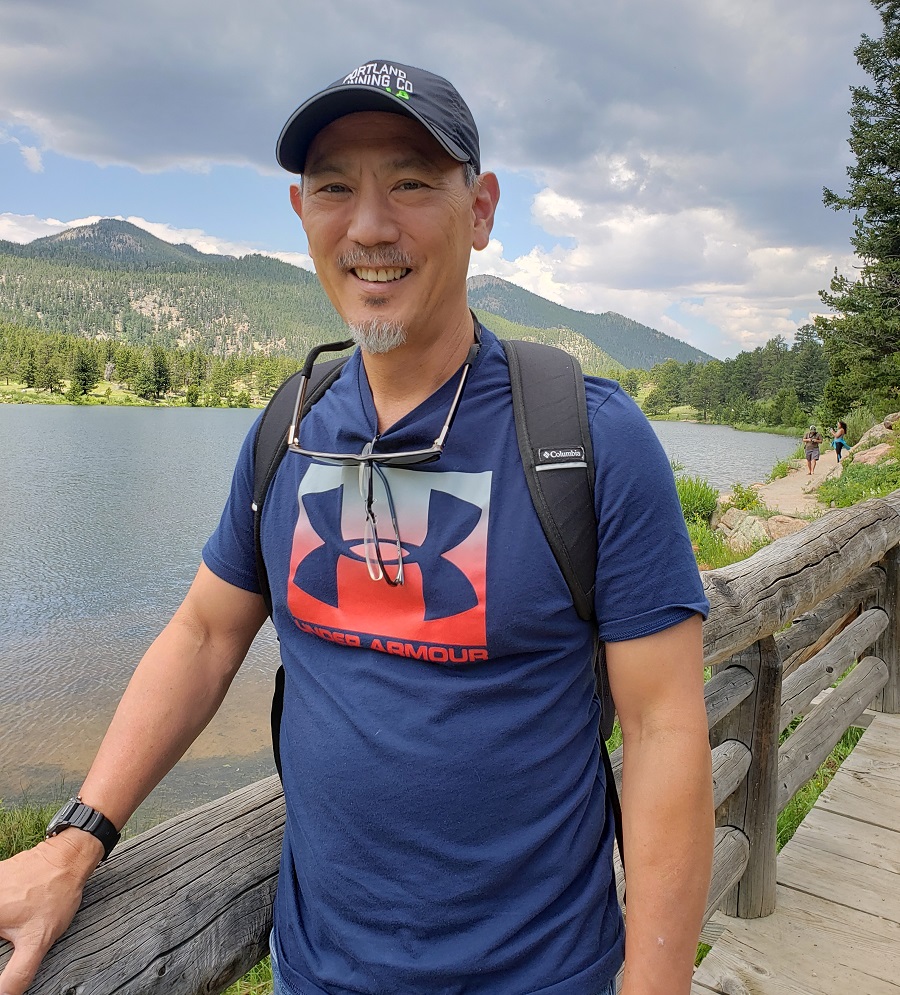 Dr. Wayne Mori
Professional Education and Experience
Born in Gardena, California Dr. Mori moved to Honolulu, Hawaii ata young age. He graduated from Radford High School and then obtained a bachelors degree in Zoology from the University Of Hawaii. He moved to Oregon to attend the Oregon Health & Science University School Of Dentistry, graduating in 1998. After graduation he worked for several outstanding dentist in the Portland area before starting his own practice in 2004.
Dr. Mori has been at his current location in the Lloyd District since 2004 leading a team of talented professionals who go the extra mile to provide excellent care in a comfortable environment.
Married since 1989, his practice is a family affair with his wife, Donna managing office operations. His eldest daughter graduated from the University of Oregon with a degree in Human Physiology and then went on to Seattle University to earn a certificate in Diagnostic Ultrasound.
She is currently working at a major hospital in the Portland area. His younger daughter is attending the University of Oregon majoring in Journalism/marketing, with a goal to work for a clothing line focusing on sustainability. Weekends will find him studying at his favorite coffee shop after taking his West Highland Terrier, Zoey walking. Dr. Mori also enjoys hiking, jogging, reading, and spending time with his family.
Recognized for High Standard Of Excellence
Selected as one of the Top 100 Dentist in Portland from 2013 — 2021 by Portland Monthly Magazine
Currently receiving training through The Kois Center in Seattle, WA
Active member of the American Association of Cosmetic Dentistry
Participation in Cosmetic Dentistry study club lead by Dr. David Chan
Membership and training through the Wellness Dentistry Network
Committed to Community Service
Former Director of the Creston Dental Center that provided free dental services to uninsured children
Mentors Benson High School students
Volunteers at Beaverton Four Square Church
Dental mission work in Guatamala
Volunteers for Compassion Clinics across the Portland metro area
Volunteers for Medical Teams International throughout Oregon